I'm pretty sure that pancakes are a superfood.
I don't mean like goji berries or whichever food is wearing it's pants on the outside this week, but c'mon. Pancakes are completely timeless! There is no moment that would not be improved by the liberal addition of pancakes.
First thing in the morning, as a sharp chill nips at your heels, you need pancakes.
Have a go at these Gingerbread Pancakes with Chunky Apple Compote from Crumb. They're completely fantastic, warming and spiced with beautiful undertones of coffee and black pepper. Total genius.


When you fancy a breakfast that embodies the classic salty/sweet combo, Willow Bird Baking whipped up these delectable Pecan Maple Bacon Pancakes. Soft and fluffy, these are perfect for lazy Sundays spent in bed with an episode (or season) of good TV. There's also plenty of suggestions for variations like peanut butter, chocolate chunk, maple sausage, berry and cinnamon chips. Try them in whatever combinations you dare, I suspect that Pecan, cinnamon chips and maple sausage would be out of this world.


If you're not feeling sweet this morning how about The Little Loaf's Oat and Buckwheat Pancakes? These light, grain-packed wonders are so diverse that they should be a regular on your stove. I mean hell, they even freeze! What more could you ask for?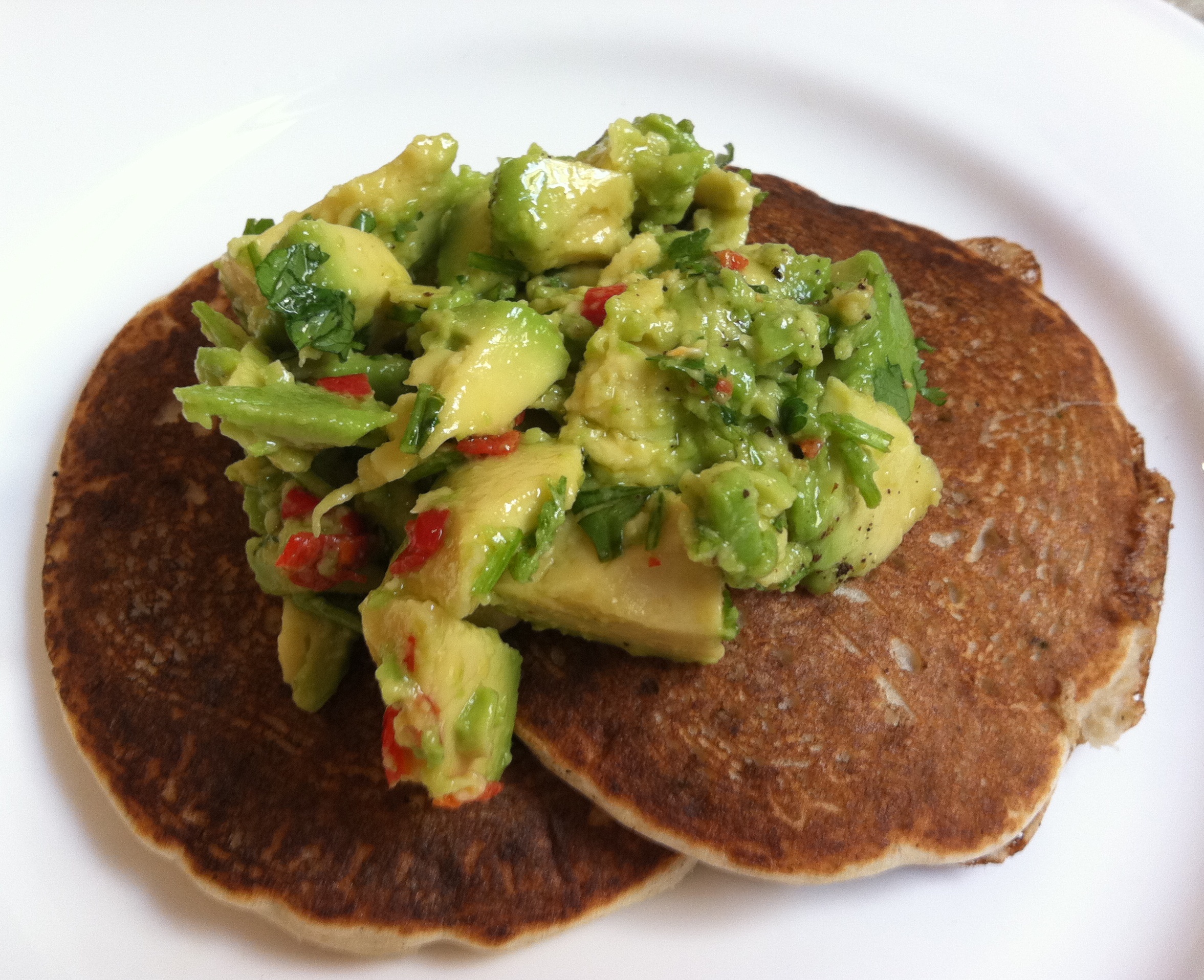 When lunchtime rolls around and your fridge is full of leftovers, you need pancakes.
Budget Bytes has got these Rice Pancakes that are just begging to be yours. For something with a Chinese flavour, switch the cinnamon and vanilla for five spice and top with stir fried vegetables and chicken. For a Mexican vibe, swap five spice for paprika, and eat alongside chilli and sour cream. For a Risi e Bisi inspired lunch that'll stick with you, switch again for herbs and a heap of buttered peas and parmesan.


If it's porridge that's lingering in your kitchen, try these Oatmeal Pancakes from The Wednesday Chef, I promise you'll fall in love. For a savoury version substitute some pepper and oregano for the honey and sugar. Top with ham and cream cheese, or go whole hog with mushrooms and fried eggs.


Honestly, I'd tried making something like these Mashed Potato Pancakes before, but How Sweet It Is has cracked a whole new level of potato nirvana. Light and fluffy inside with a crispy exterior that's cooked, and this is what dreams are made of, in bacon grease. I suggest trying these alongside sausages and gravy, or swirling bacon through though batter and covering them in baked beans.


As the evening settles in alongside some unexpected guests, you need pancakes.
When you're out to impress, try these Green Pea Pancakes with Smoked Salmon and Goat Cheese. They do require a little extra work, but as you can see from Cannelle et Vanille's spectacular photography, these emerald tinged beauties are totally worth it. These are perfect for spring, and such an amazing way to capture the flavour of truly fresh peas.


Sometimes you just need something to munch whilst you share a bottle of whatever-was-on-hand with friends. The guys over at Love and Olive Oil clearly heard your plea, because these Scallion Pancakes are dead on: Crisp, golden-brown deliciousness that's just begging for dipping sauce. Try sweet chilli, honey soy or, if you fancy something different, a blend of salt and szechuan peppercorns, crushed, which you can press gently into the surface for a flavour boom.


Nutmeg Nanny's guest post on Rachel Cooks is further proof that pancakes and goat cheese are best friends. I cannot get over how good her Summer Squash Pancakes with Creamy Goat Cheese Dressing are alongside a tossed salad and grilled chicken. More than just a way to rid yourself of excess squash, it's worth taking a couple more from a squash-burdened neighbour, just as an excuse to make these twice.


Spicy Ice Cream knocked my socks off with these Date and Fig Pancakes, which are sufficiently thick and cakey for a dessert, and studded with caramel-flavoured fruit. Eat these whenever you can get away with it, eat them with syrup, with butter, with ricotta, with vanilla bean ice-cream. They are divine.


And a cheeky extra, just for you! Whip up the batter for my Sunshine Pancakes (shown at the top) the night before for a minimum hassle, maximum joy morning.
Anyway, I did tell you; pancakes are needed at all times. A definite superfood.
Are you on board with the new superfood? Have I missed out a recipe that deserved some love? Let me know in the comments!